Welcome.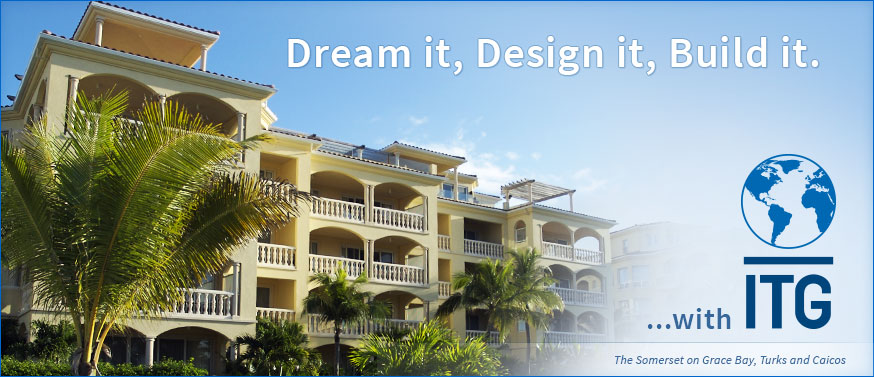 ITG/ The Common Denominator
International Trading Group, Inc. (ITG) was a Manufacturer's Sales Agency, procurement, and logistics company. ITG serviced the construction industry and local materials suppliers throughout the Caribbean region. As large project specialists, we leveraged our direct-factory relationships and multiple-projects buying power, to negotiate for the lowest prices and greatest support level possible from any manufacturer.

Our unique business model brought our manufacturer-partners and their technical resources directly to the project, via contractor, Architect, developer or local supplier. In many cases, our clients purchased directly from the manufacturer, with ITG taking the role of factory Agent or Rep and eliminating layers of middleman profits.

We were experienced Construction Specifiers, Value Engineers and logistical coordinators, with experience on more than 1,000 Caribbean projects. This unique combination of local knowledge, industry expertise and manufacturer relationships enabled ITG to provide seamless, efficient and cost-saving materials & logistics solutions for any size and type of project. ITG has been the best choice for procurement, for any Caribbean construction project for decades.
Today and the future
The company was operated by Mark, Marissa, and Matt until January 2015, when Mark retired after 45 years. Shortly thereafter, Matt had the opportunity to follow his dream of managing a large corporate computer network, moving on to set up and become the USA System's Administrator for Hear.com, a division of Aubidene/Sivantos with over 6,000 employees globally.
The 70+ year family legacy continues through Marissa, representing the next generation of our evolution. In conjunction with Mark's retirement, Marissa started ITG Export and Design, choosing to follow the family tradition by serving a discerning clientele of ultra-high-end developers, contractors and individuals. Her latest project was the Kimpton Starfire on Grand Cayman, a $200Million multi-year project which opened in late 2016.
Mark now acts as a consultant and factory rep, providing solutions by leveraging his 45 years of local experience and relationships throughout the hemisphere.

---